Abbiamo esaminato i dati meteorologici per Malta, negli ultimi 12 anni fino al 2023, inoltre abbiamo chiesto al nostro team di blogger di viaggio le loro esperienze di prima mano per rispondere alle domande più frequenti su Malta tempo a gennaio
What's the weather like in Malta during July?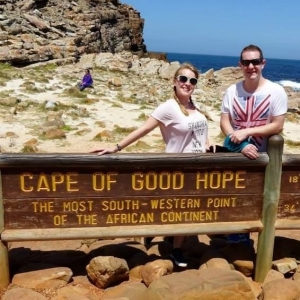 Malta is smack bang in the middle of the Mediterranean so when July rolls around, expect it to be hot. Highs are averagely about 32C and lows are around 22C. You will find blue skies with little to no rain. It is not known for being particularly windy so the hot and dry days can be quite stuffy if you are in the cities.
Answered by Flying Fluskey
What should I pack for a holiday in Malta during July?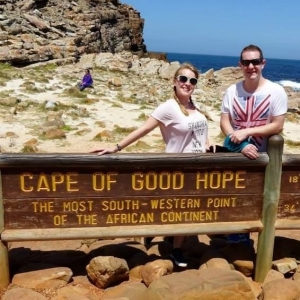 Some of Malta's most popular sights are churches like the Cathedral in Valletta. Make sure you have clothes that cover you knees and shoulders to enter. You may also want them to visit some of the underground attractions (the war tunnels for example). It can be a bit cooler down there. If you are planning to tae a dip in some of the most popular swimming spots in Malta (Paradise Bay, St Peter's Pool or the Blue Lagoon) you will need to remember an umbrella or beach cover and plenty of sun cream. There is very little shade, especially in the rocky swimming spots. It might also be worth bringing water shoes to protect your feet from the rocks. A hat or umbrella will keep you from a sore pink parting when you are visiting the ancient ruins in the centre of the island or waiting for buses around the island. Tap water can taste a little odd for visitors as it is desalinated sea water, bringing a filter water bottle could eliminate some of this.
Answered by Flying Fluskey
What's great about Malta in July?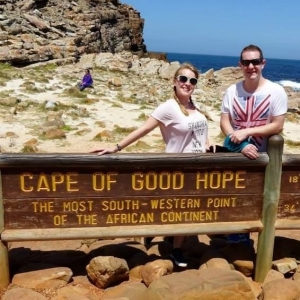 If you are after a sunny holiday then Malta in July is ideal. You can visit knowing it'll be sunny for most of your trip. You can also enjoy lovely warm evenings eating al fresco and people watching. If you are swimming, the water will be warm enough to relax in. To experience some unique Maltese culture, you can keep an eye out for local festivals that take place in July. For example, Mellieha has a feast every Friday. If you are after something a little more highbrow, the Malta International Arts Festival features concerts, dance shows and art installations from Maltese performers and artists from around the world.
Answered by Flying Fluskey
Quanto fa caldo in Malta nel mese di luglio?
The temperature is extremely stable in luglio with average highs of 27℃ and lows just 2℃ lower at 25℃. Of course, the high humidity will make it feel even hotter. The UV index will be high at this time of year, so protection against skin and eye damage is needed. Try to limit exposure between 10am and 4pm. Apply broad spectrum SPF 30+ sunscreen every few hours, even if it's cloudy, or more frequently after sweating or swimming, and wear UV-blocking sunglasses too, and bear in mind that bright surfaces, such as sand and water increase UV exposure.
Piove in Malta nel mese di luglio?
The answer is no. Malta is typically bone dry in luglio. You're not likely to see a thunderstorm during your trip.
C'è vento a Malta a luglio?
You're unlikely to experience any strong winds. Expect a gentle breeze that increases to moderate at times during luglio. The high humidity and warm temperature will make the breeze feel warm, so any cooling effect will be limted.
Quanto è caldo il mare in Malta nel mese di luglio?
The water around Malta reaches a very pleasant 26℃ during luglio. This is very warm, and will feel bath-like. People who normally feel the cold will find this temperature perfectly acceptable. The hot air temperature and relatively high humidity will mean that you will feel comfortably warm when coming out of the water.
Malta
Post del blog
dai nostri travel blogger italiani preferiti

Weekend a Malta: cosa fare a La Valletta
17th April 2019 by La Simo in Viaggio
La Valletta è la capitale dell'isola di Malta, nonché la capitale più piccola d'Europa. Se stai organizzando un weekend o una vacanza a Malta non puoi non includere nel tuo itinerario almeno un giorno a La Valletta, piccola perla barocca affacciata sul mar mediterraneo. La città  è piccola e può essere esplorata camminando proprio come piace a me....

Cosa vedere a Malta in 3 giorni
21st April 2022 by La Simo in Viaggio
Stai organizzando un weekend a Malta ma hai dei dubbi su cosa fare? In questo post trovi tutte le informazioni utili per organizzare il tuo prossimo viaggio nella bellissima Malta. Per anni ho snobbato Malta, non l'ho mai seriamente presa in considerazione come meta per un weekend o una vacanza al mare. Poi complice un'offerta Ryanair e Cesare che voleva visitarla, eccomi a prenotare un weekend lungo di fine marzo a Malta....
Clima di Malta
Guida mensile al clima in Malta