Jamaica is a tropical Caribbean island and is therefore very warm all year round. July and August make up the islands second dry season, the other being December to April. Abbiamo esaminato i dati meteorologici per Giamaica, negli ultimi 12 anni fino al 2022, inoltre abbiamo chiesto al nostro team di blogger di viaggio le loro esperienze di prima mano per rispondere alle domande più frequenti su Giamaica tempo a gennaio
Is July hurricane season?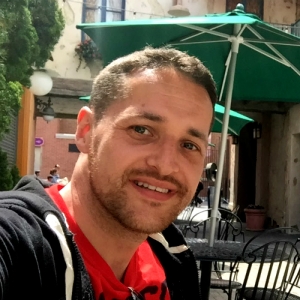 The Caribbean hurricane season runs from 1st June to 30st November. However, it's relatively rare for hurricanes to form early in the season. Even in the peak hurricane month of September, the chances of your holiday being affected are very small. In the unlikely event that a hurricane does track towards Jamaica, forecasting of North Atlantic storms is highly advanced and you'll get plenty of warning and instruction.
Answered by Stuart
Quanto fa caldo in Giamaica nel mese di luglio?
Expect heat in Giamaica during luglio. The temperature hits about 30℃ during the day, falling away to a balmy 24℃ at night. Of course, the high humidity will make it feel even hotter. The UV index will be high at this time of year, so protection against skin and eye damage is needed. Try to limit exposure between 10am and 4pm. Apply broad spectrum SPF 30+ sunscreen every few hours, even if it's cloudy, or more frequently after sweating or swimming, and wear UV-blocking sunglasses too, and bear in mind that bright surfaces, such as sand and water increase UV exposure.
Piove in Giamaica nel mese di luglio?
On average, there will be 26 rainy days during the month, amounting to 121.8mm in total. That's a significant amount of rain. For comparison, the wettest months in the UK typically sees between 80mm and 100mm, depending on where you are. Due to the high temperature and humidity, you might expect lots of thunderstorms, however they're actually fairly infrequent at this time of year. On average, luglio will see just 4 days that produce a storm.
Quanto è caldo il mare in Giamaica nel mese di luglio?
The water around Giamaica reaches a very pleasant 29℃ during luglio. This is very warm, and will feel bath-like. People who normally feel the cold will find this temperature perfectly acceptable. The hot air temperature will mean that you will feel comfortably warm when coming out of the water.
Whoops, we don't have any matching deals at the moment. Try amending your search filters (above) or try again later.
Clima di Giamaica
Guida mensile al clima in Giamaica